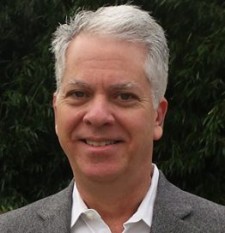 Minneapolis, MN, October 19, 2017 (Newswire.com) - Senior AT&T Security Consultant Scott Sweren will discuss "The Dark Web" during Cyber Security Summit 2017 on Tuesday, Oct. 24, in Minneapolis.
The talk will look at recent breaches, types of breaches, impacts of breaches and motivation for breaches. Scott will then expore the "Dark Web" and the black markets contained in it. Following his presentation, AT&T representatives will also be available to answer questions at Booth #425.
Scott is a senior consultant and a member of the AT&T PCI Leadership Team. His expertise is on the Payment Card Industry (PCI) standard. Scott was among the first to become certified by the PCI council. Prior to joining AT&T, Scott was the CISO for the University of Delaware. Scott has also held management positions with Bank One, Hercules, The Vanguard Group, and General Electric.
Scott has 30 years of practical hands-on and managerial experience in Information Technology, the last 15 focused exclusively on information security. His combined technical skills in programming, systems administration and information security operations give him a unique perspective in information security.
Scott earned a Bachelor of Science in Business Administration with a concentration in Computer Science from Elizabethtown College. He also holds multiple certifications in information security and project management. He volunteers his time as an ISACA boot camp instructor and has held positions with ISC2 and ISSA.
Cyber Security Summit is a public-private collaboration with support from industry, government, and university leaders who gather to discuss security trends and solutions. The 7th Annual Summit will bring together senior executives, risk managers, military representatives, policymakers, lawyers, academics, and technology leaders. Topics, content and speakers are driven by an Advisory Board composed of leaders from diverse critical infrastructure operators and commercial market sectors. Cyber Security Summit 2017 will take place Oct. 23-25 at the Minneapolis Convention Center.
Go to cybersecuritysummit.org to learn more.
Source: The Event Group, Incorporated
Share: