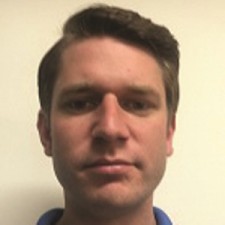 MINNEAPOLIS, October 19, 2018 (Newswire.com) - Cloud Security Specialist Kevin Malesky of Check Point Software Technologies will join a panel of experts to discuss "Cloud Security: Considerations and Risks" on Oct. 24 during the 2018 Cyber Security Summit at the Minneapolis Convention Center.
The panel will review how protecting applications using cloud services, whether IaaS, PaaS or SaaS, presents problems for traditional security models that have been used for decades to protect typical data center environments. While legacy security models quickly prove inadequate for protecting cloud workloads, the automation and scalability associated with cloud environments can, in many cases, provide more advanced and effective security controls than previously possible in on-premise environments. This session will outline the various cloud features and functionality that can be leveraged to effectively protect even high-security workloads.
The moderator for the session is Jenny Menna, Senior Vice President, Information Systems Security, US Bank. Other panelists include Krishnan Srinivasan, Vice President, Information Security, Target, and Nicholas Steblay, Enterprise Capability Architect, Best Buy.
About Check Point Software Technologies
Check Point Software Technologies Ltd. is the largest network cyber security vendor globally, providing industry-leading solutions and protecting customers from cyber attacks with an unmatched catch rate of malware and other types of threats. Check Point offers a complete security architecture defending enterprises – from networks to mobile devices – in addition to the most comprehensive and intuitive security management. Check Point protects over100,000 organizations of all sizes.
About Cyber Security Summit
Cyber Security Summit was founded in 2011 to spark a conversation around the topic of security. Since that time, it has annually brought together leaders from industry, government and academic interests to improve the state of cybersecurity. Cyber Security Summit 2018 will be hosted Oct. 22-24 at the Minneapolis Convention Center.
Source: Cyber Security Summit
Share: