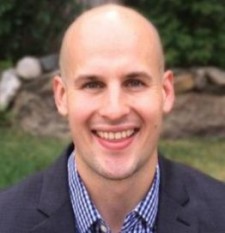 Minneapolis, MN, October 19, 2017 (Newswire.com) - The head of Cisco's Security Research Analyst Team, Brad Antoniewicz, will present an address titled "Anatomy of an Attack" on Tuesday, October 24, during Cyber Security Summit 2017 at the Minneapolis Convention Center.
Brad will share how cyber criminals are increasingly exploiting Internet services to build agile and resilient infrastructures to protect themselves from being exposed and stopped. His session will look at recent attacks and explain how the correlation of Internet data on multiple levels (DNS,BGP,ASN,Prefixes/IPs) can be used to expose the attacker's concealed infrastructure.
Antoniewicz leads Cisco Umbrella's security research analyst team. He is an adjunct professor teaching Vulnerability Analysis and Exploitation and a Hacker in Residence at NYU's Tandon School of Engineering. Brad is also a contributing author to both the "Hacking Exposed" and "Hacking Exposed: Wireless" series of books.
About Cisco
Cisco is building truly effective security solutions that are simple, open and automated. Drawing on unparalleled cloud, endpoint and network presence as well as the industry's broadest and deepest technology and talent, Cisco delivers ultimate visibility and responsiveness to detect more threats and remediate them faster. With Cisco Security, companies are poised to securely take advantage of a new world of digital business opportunities.
About Cyber Security Summit 2017
Cyber Security Summit is a public-private collaboration with support from industry, government, and university leaders who gather to discuss security trends and solutions. The 7th Annual Summit will bring together senior executives, risk managers, military representatives, policymakers, lawyers, academics, and technology leaders. Topics, content and speakers are driven by an Advisory Board composed of leaders from diverse critical infrastructure operators and commercial market sectors. Cyber Security Summit 2017 will take place Oct. 23-25 at the Minneapolis Convention Center.
Source: The Event Group, Incorporated
Share: