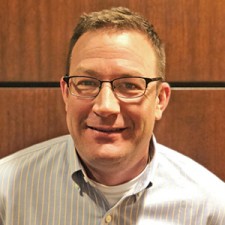 MINNEAPOLIS, October 19, 2018 (Newswire.com) - Sirius Security Consultant Doug Garrison will present a close-up review of best practices related to General Data Protection Regulation (GDPR) in a Cyber Security Summit 2018 half-day workshop on Oct. 22 at the Minneapolis Convention Center.
Garrison will review information security best practices as they relate to GDPR. Like any other data, GDPR information on European consumers needs to be protected and the foundation of protecting it should come from a robust security program. The discussion will cover several key crossover topics that highlight how to properly protect GDPR and other classifications of data in the context of normal business and security operations.
Garrison brings more than 20 years of IT and security experience to the consulting team at Sirius. His specialty is an extensive knowledge of best practices, standards and processes including ISO, NIST, PCI and HIPAA. Prior to joining Sirius, he held executive, senior-level engineering and consulting positions at a technology consultancy, the technology subsidiary of a regional bank, a third-party insurance administrator, a major telecom provider and a data center services provider.
About Sirius
Sirius is a national integrator of technology-based business solutions that span the enterprise, including the data center and lines of business. Built on products and services from the world's top technology companies, Sirius solutions are installed, configured and supported by our dedicated teams of highly certified experts.
About Cyber Security Summit
Cyber Security Summit was founded in 2011 to spark a conversation around the topic of security. Since that time, it has annually brought together leaders from industry, government and academic interests to improve the state of cybersecurity. Cyber Security Summit 2018 will be hosted Oct. 22-24 at the Minneapolis Convention Center.
Source: Cyber Security Summit
Share: